Quick start
Get up and running with Canva's app development platform.
Canva's app development platform allows anyone to create apps that add features to Canva. This quick start guide explains how to get started with app development as quickly as possible.
Step 1: Create an app via the Developer Portal
The Developer Portal is where you can create, manage, and preview apps.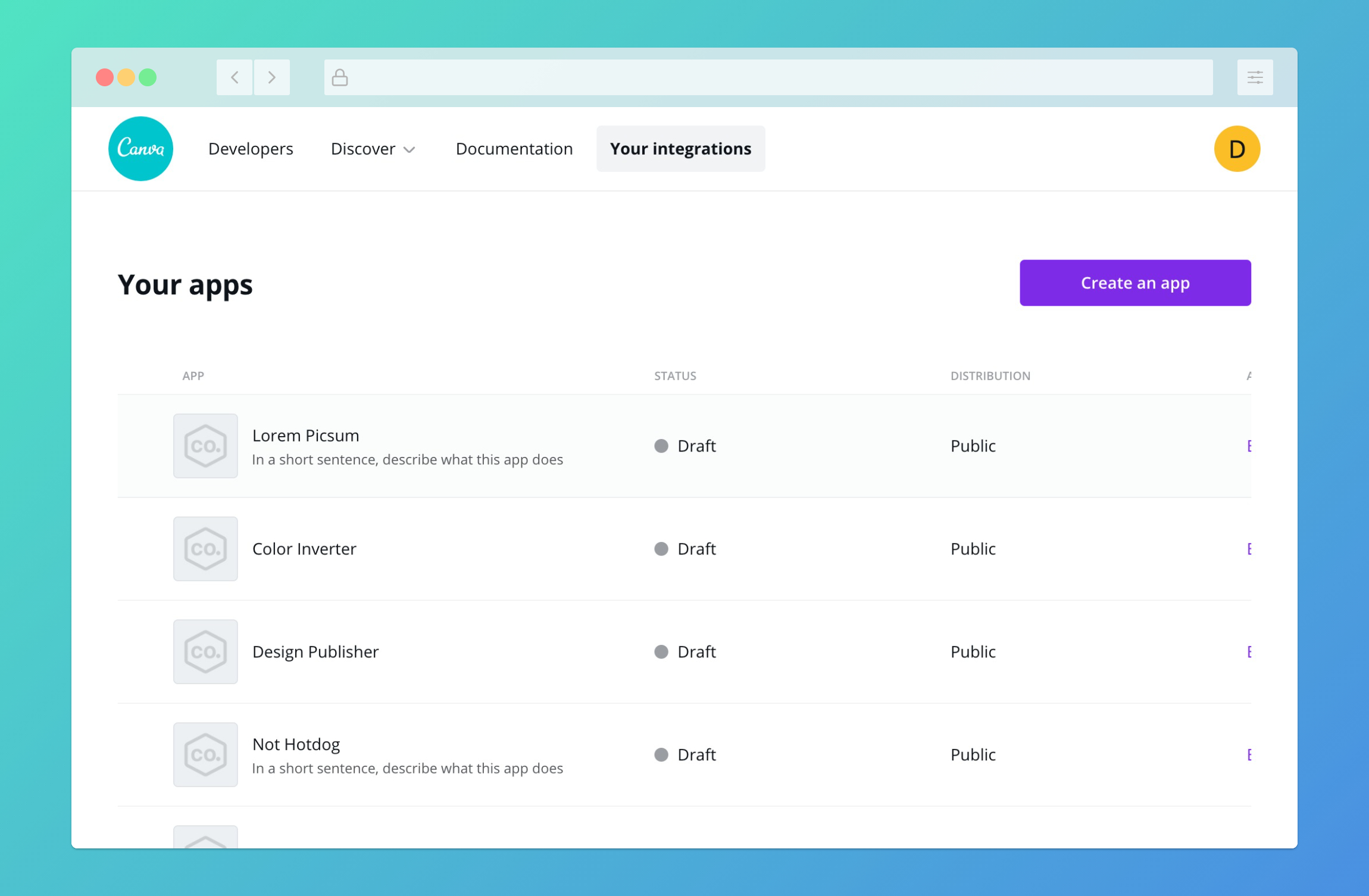 To create an app via the Developer Portal:
Log in to the Developer Portal. If you already have a Canva account, you can use the same credentials.

Navigate to the Your integrations page.

Click Create an app.

Choose a target audience for the app from the Who is this app for? page.

Selecting Everyone creates a public app for everyone. Selecting Your team creates a team app for members of your team.

Click Next.

Select what your app will do in the What will your app do? page.

You can configure your app to Create content, Edit images, or Publish designs. Selecting one or more of these options determines what extensions appear in the next step.

Click Next.

Add extensions to the app from the Select one or more extensions page.

An extension is what hooks into the Canva editor and makes the app a seamless part of the user experience. The available extensions depend on what was selected in the previous step. You can also add or remove extensions after the app is created.

You can add any combination of the following types of extensions to an app:

Click Create app.
Once your app is created, you're taken to the app's Extensions page where you can configure the enabled extensions. To configure the app's settings, navigate to the Details page.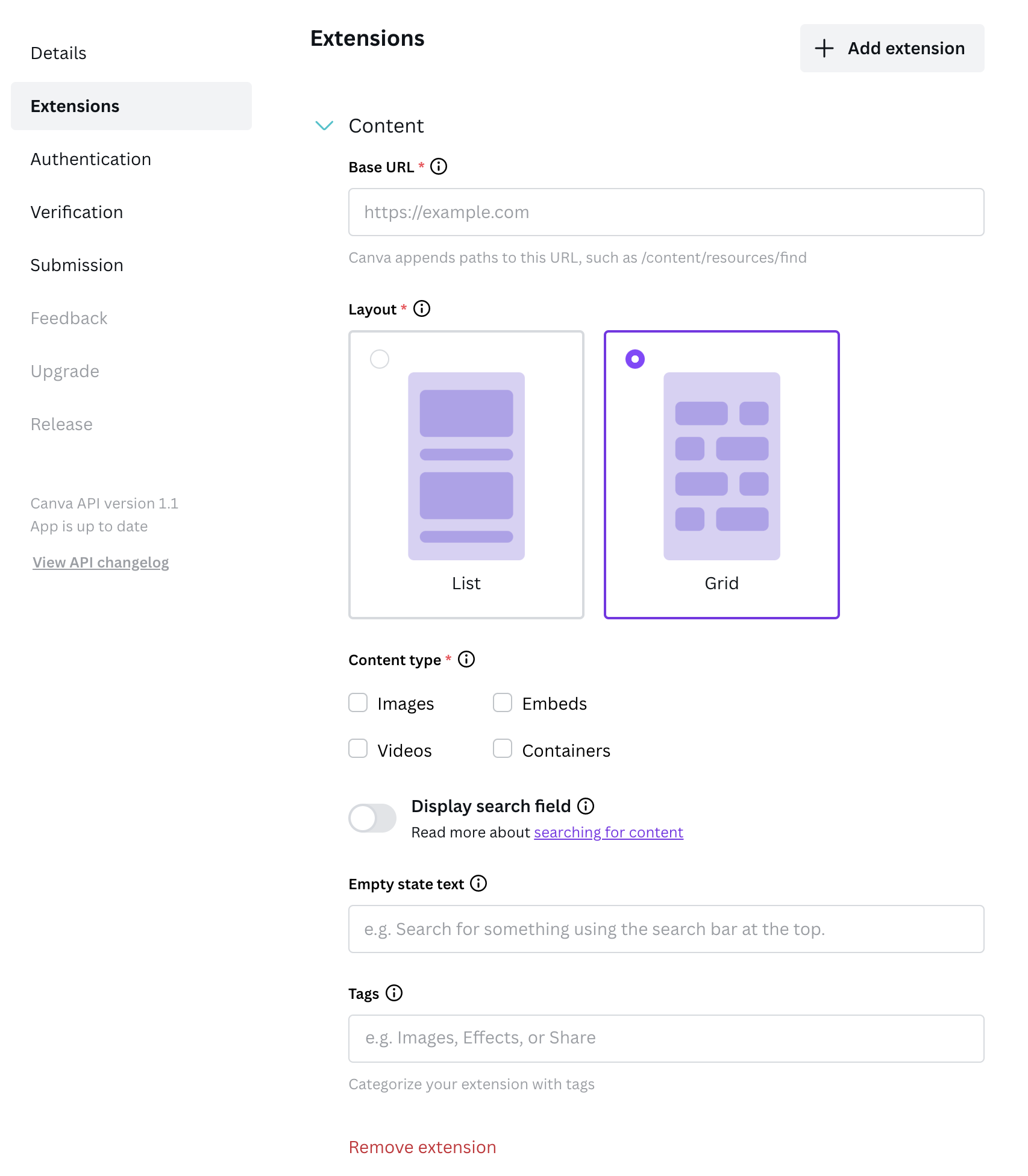 Step 2: Start developing an extension
Each extension has its own quick start guide:
These guides demonstrate how to create simple yet illustrative examples of extensions. They're short, practical, and lay the foundation for more advanced development. Once you read them, you can confidently dive into the rest of the documentation.
Questions?
If you have questions about our platform, need help creating your app, or have something else to share, create a support ticket via Jira Service Desk.