Icons
Learn how to use our icon library throughout your app.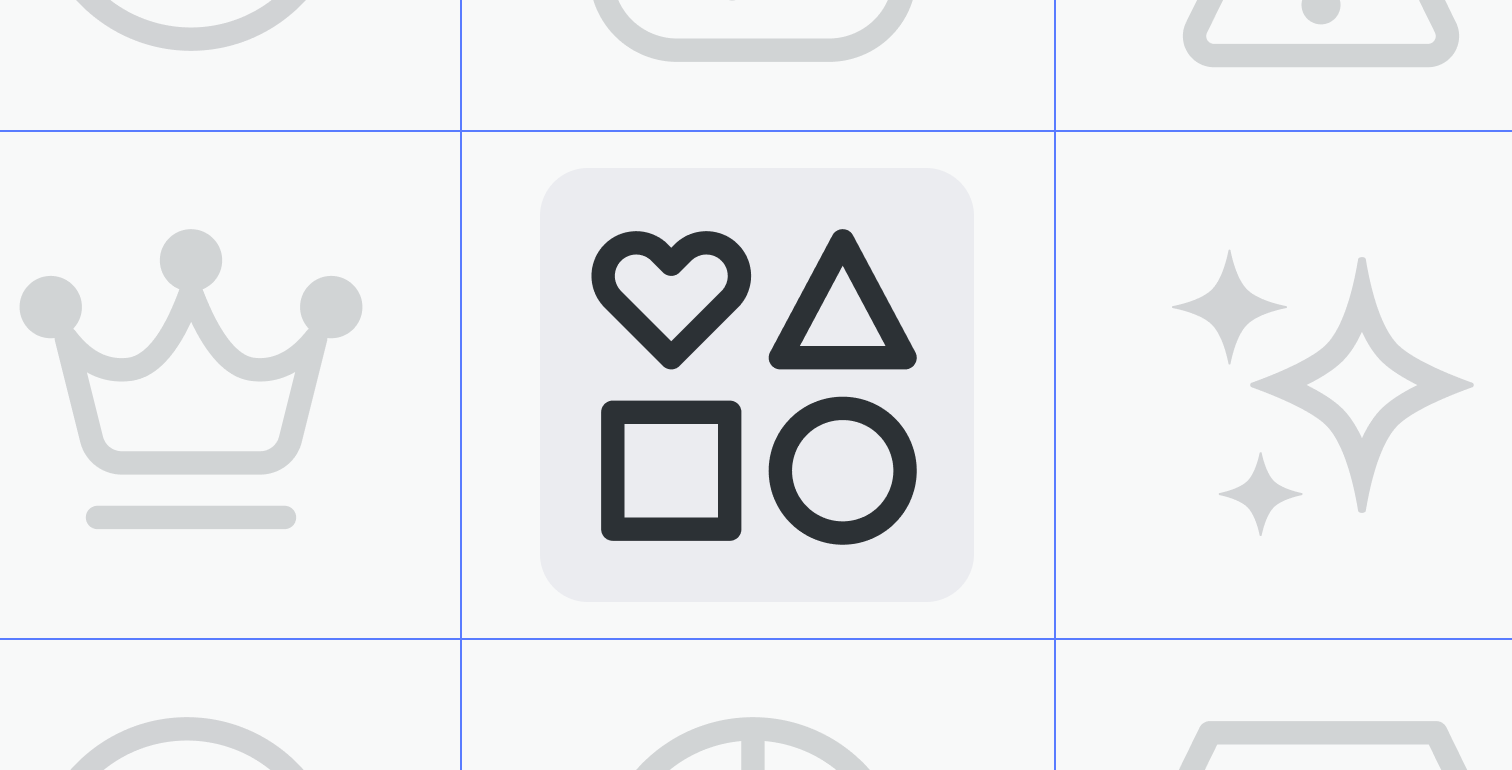 Our icon set aims to represent the intended symbolism while having a distinct Canva personality. To ensure consistency, Canva provides guidelines to help design and prepare icon assets for use in the product.
Sizing
The four sizes of icons we currently support are:
Tiny - 12px
Small - 16px
Medium - 24px

Default

Large - 32px
Downloading icons
You can browse our icon library through Figma to find the right icons for your app. You can also download the whole package.
To download specific icons from Figma:
Select an icon.
In the right sidebar, click Export.
Choose the format. We recommend using SVG, but if the format is PNG, select 2×.
Click Export.